EXPERIENCING BACK PAIN?
Here Are Back Pain Relief Tips To Get You Started!
Tired Of Back Pain?
Here's how to stop back pain and prevent it from recurring.
Quick Tips For Back Pain Relief
Try these easy pain relief hacks at home
Still In Pain?
If you're experiencing stiffness or sharp pain radiating up your neck or down your hips or legs, especially post-op, contact us immediately to get you feeling better, faster!
Book A FREE Consultation
You're In Great Company!
Meet our awesome clients who have a few words to say
I've had chronic back pain all my life and have seen a couple of chiros and PTs with unsuccessful results.

If you want to get to the bottom of why you hurt and what to do about it see Dr. Spooner. Very friendly and easy to talk to, he asked me a ton of questions, listened, and then figured out a customized action plan that got to the root of the problem, fast! I feel great.

I would definitely recommend Dr. Spooner to anyone who has chronic or recurring back pain, and who is frustrated with not getting better.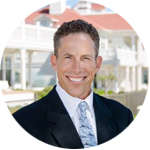 After years of nagging pain from tennis elbow and low back pain I'm 100% better. Greg is an expert in his craft and I highly recommend him! Thanks to him I was able to compete again and win a National Championship.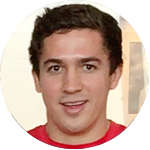 Thanks to Dr. Greg I'm still rowing!
Taking a shot at trials this year and unfortunately I developed some lower back pain and achilles tendinitis that stopped me from training. A few months past and I couldn't shake the injuries, so I reached out to Greg for help.

He evaluated my problems and gave me a variety of exercises to work on, which I did religiously every day. Shortly after, the injuries resolved and I was back to training as I was prior to the injuries.

I continue to do the exercises he gave me and have stayed injury free. I appreciate all of his help and I highly recommend going to him for your injuries!